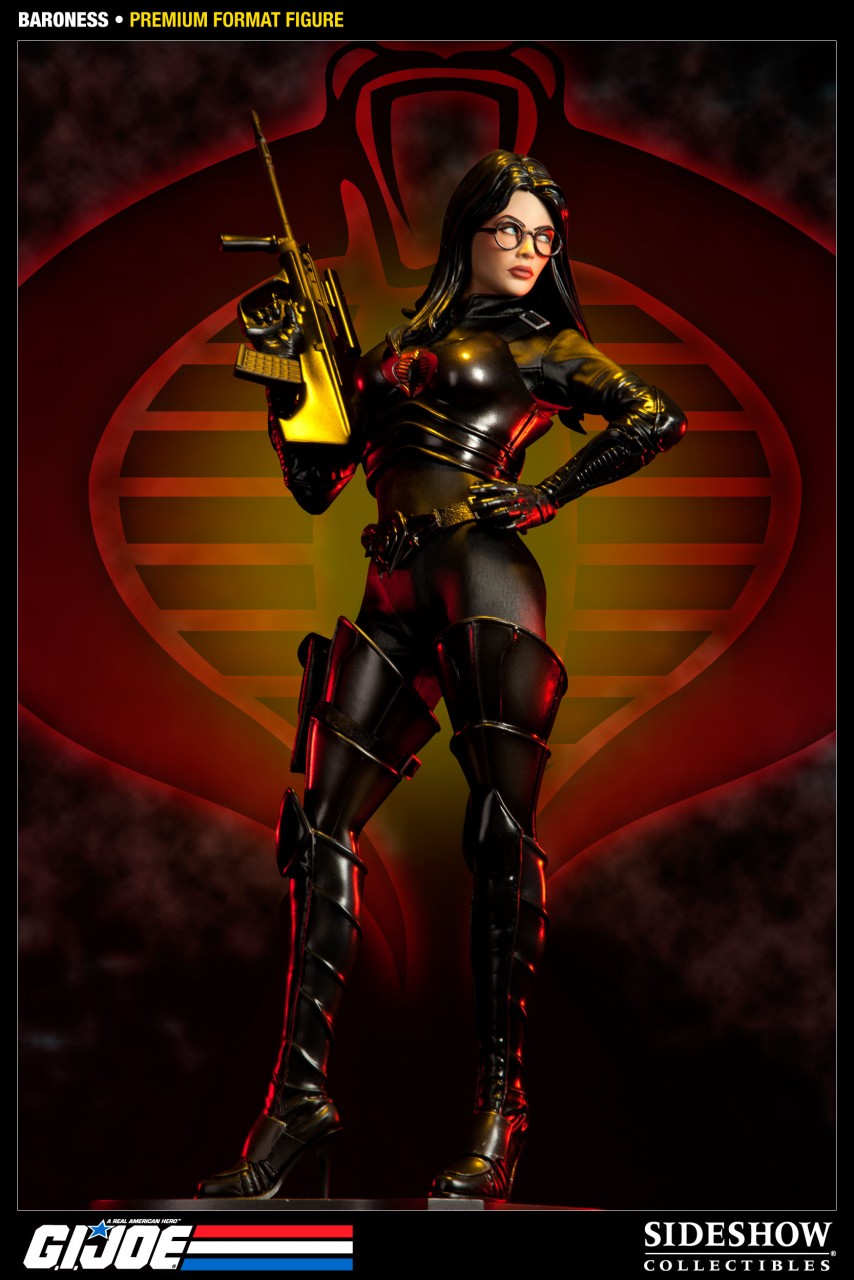 RELEASE DATE: August 2012
Order the G.I. Joe Baroness Premium Format Figure today!
The Baroness is one of the most important figures in the fiction evil organization of Cobra, the enemy of the military G.I. Joe group. She has been romantically linked to Cobra Commander, as well as his second in command, the metal-masked Destro. She manipulates many of the players around her but remains just as dangerous to the Joes. In media, she has appeared in the G.I. Joe cartoons, was played in the 2010 G.I. Joe: The Rise of Cobra movie by Sienna Miller, and first appeared in the comic books in the issue G.I. Joe: A Real American Hero #1 (June 1982).
This Premium Format Figure has been created by the Sideshow Collectibles team — Adam Ross (Sculpt), David Fisher (Paint), Bernardo Esquivel (Paint), Kevin Ellis (Costume Fabrication), Gidget Earle (Costume Fabrication), Joe Allard (Design) and Seth Rinaldi (Design). The Baroness costume is beautifully detailed and her expression is one of beauty, confidence and evil all at once.
Slither over to Amazon and order the G.I. Joe Baroness Premium Format Figure!